Template editor
In order to get started, you don't have to read everything from A to Z, but we recommend reading at least the brief introduction below to familiarize yourself with how the editor works.
Creatomate ships with a powerful motion graphics editor for creating automated design templates. This part of the documentation provides a comprehensive reference to using the editor to create your own designs.
Brief introduction
While the Creatomate template editor has many features that are familiar to anyone who has worked with a video editor before, it does a few things differently. To get you started, let's go over a few key points.
Image and video editor in one
Creatomate is not just for automating videos, you can automate your image production as well. Use the switch at the top right to switch between these modes.

Just drag and drop anything
To upload your images, videos, audio clips, or font files, simply drag and drop them into the editor.

Organize your template with compositions
The best way to keep your template organized is to group together elements using Control + Shift + C. To ungroup a composition, right-click it and choose "Flatten".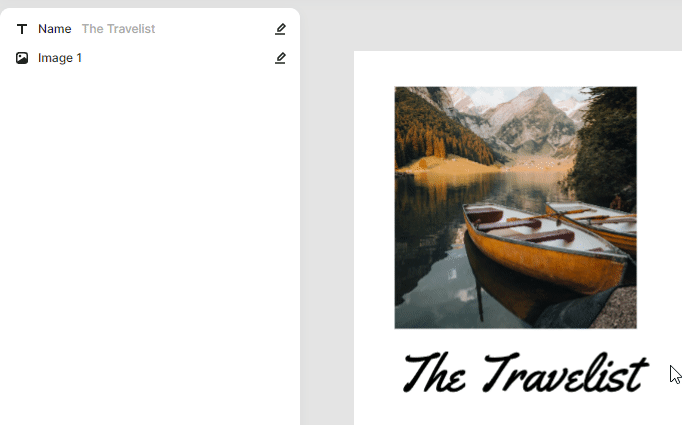 How to focus a composition
Double-clicking an element will focus the editor on the composition it is part of.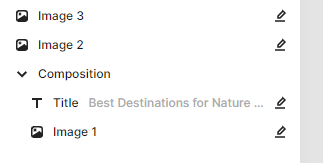 A track can hold multiple elements
Place elements that follow a sequential order on the same track (such as scene compositions, video clips and image slides) and you will be able to easily animate between them while maintaining an organized timeline.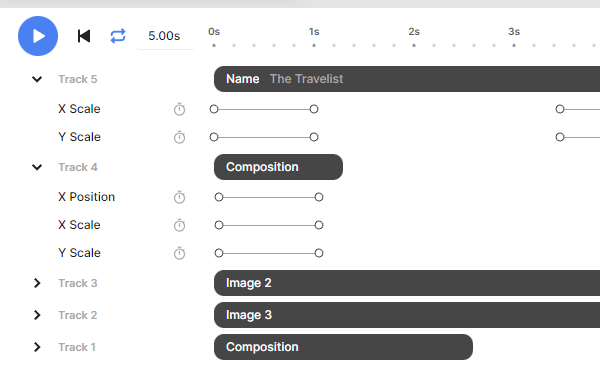 Animating your elements with keyframes
Almost any property can be animated using keyframes. Simply click the small dot that appears when you hover the setting. You can also add preset animations.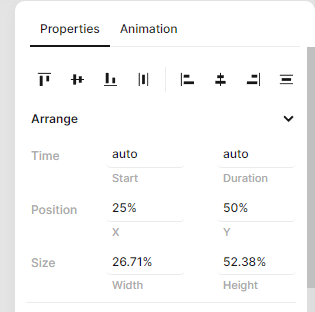 Version history
Since your templates are automatically saved in your account, you never have to worry about losing your progress. And if you want to go back to an earlier version of your template, you can use the restore points that are automatically created.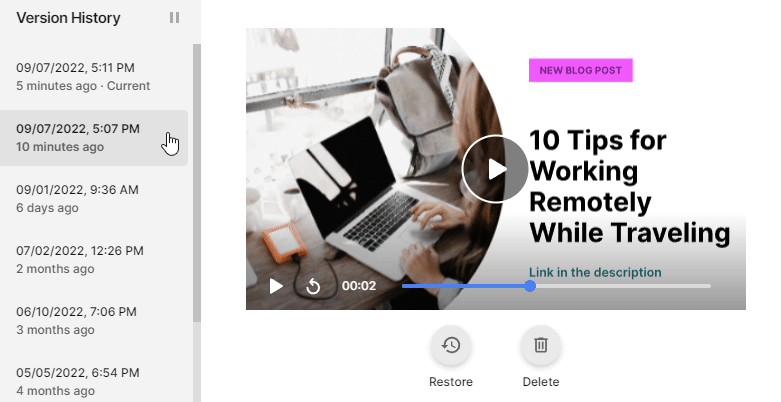 Start automating!
Using your template for automation is as simple as clicking "Use Template". Click "Single Export" if you want to test your template first. To get started quickly, check out the bulk generation quick start guide.

If you're interested in learning more, keep reading. Throughout the next few pages, we'll explore the template editor in more detail.