No-code integration
Zapier helps you automate repetitive tasks between multiple apps without writing code. There are over 5,000 apps supported by the Zapier platform, which makes it one of the most popular solutions for improving productivity through automation.
With Zapier support now available for Creatomate, you can automate video and image generation workflows using thousands of other apps.
Set up integration
Zapier will ask you to connect your account with Creatomate as soon as you create your first Zap. You'll need your project's API key for this, which can be found under Project Settings then Programmatic Access in the Creatomate dashboard.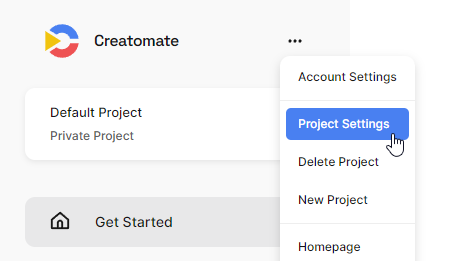 Available actions and trigger
Our Zapier integration consists of two actions and one trigger:
Next page
Action: Create Single Render